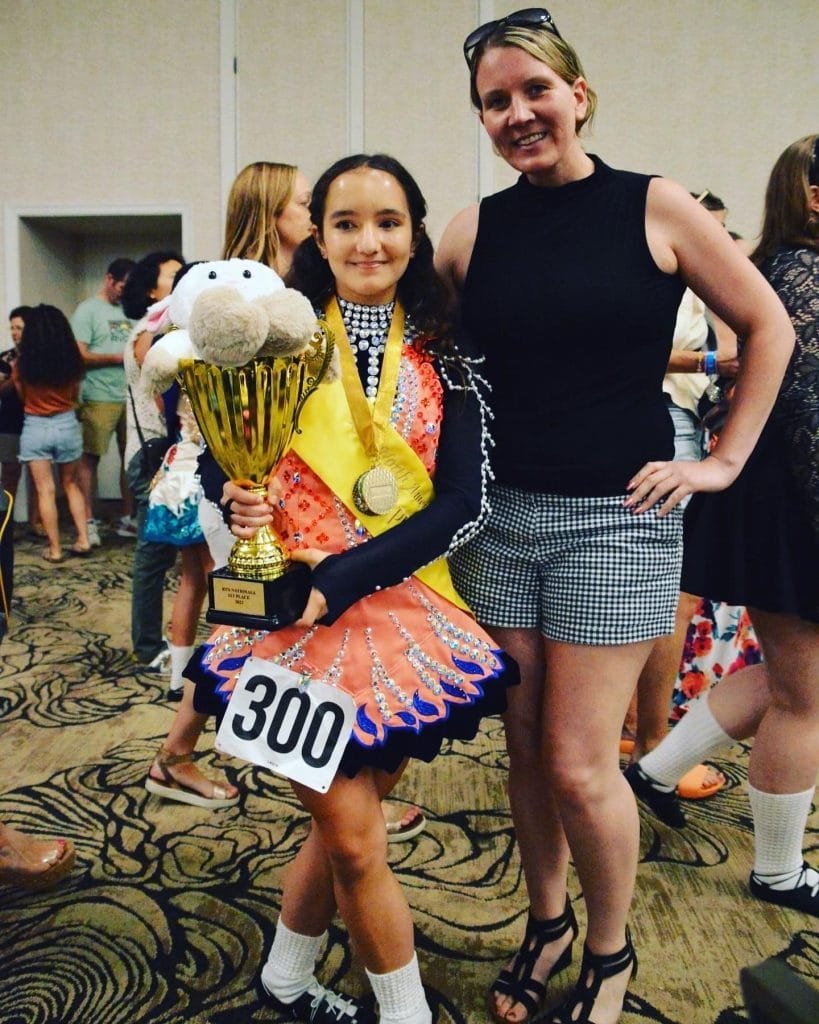 About Our School
The Fitzgerald School of Irish Dance was founded by Cathleen Dower in 2013. Cathleen started dancing at the age of 5, taking classes in everything from ballet, tap, jazz, and lyrical. At the age of 12 she saw the Broadway performance of Riverdance and shortly thereafter she made the transition to strictly dancing Irish Step.
From there she started taking classes at The Davis Academy of Irish Dance under the tutelage of Fedelmia Davis. Performing in everything from feisanna, to the Oireachtas, to St. Patrick's Day parades, Cathleen continued with her dancing throughout college where she danced with the Quinlan O'Grady Academy of Irish Dance for two years. ​
After transferring back to NJ for college, she started an Irish Dance club at Stockton College, where they performed for local Irish festivals, parades, and cultural events. With 30 years of dancing experience, Cathleen has honed her skills in teaching and performing and makes it her mission to share her love for Irish Dance with others. The Fitzgerald School of Irish Dance is named in honor of her mother, Mary Ellen Fitzgerald Dower, who took her to countless classes and competitions.
Join us for a free trial class!